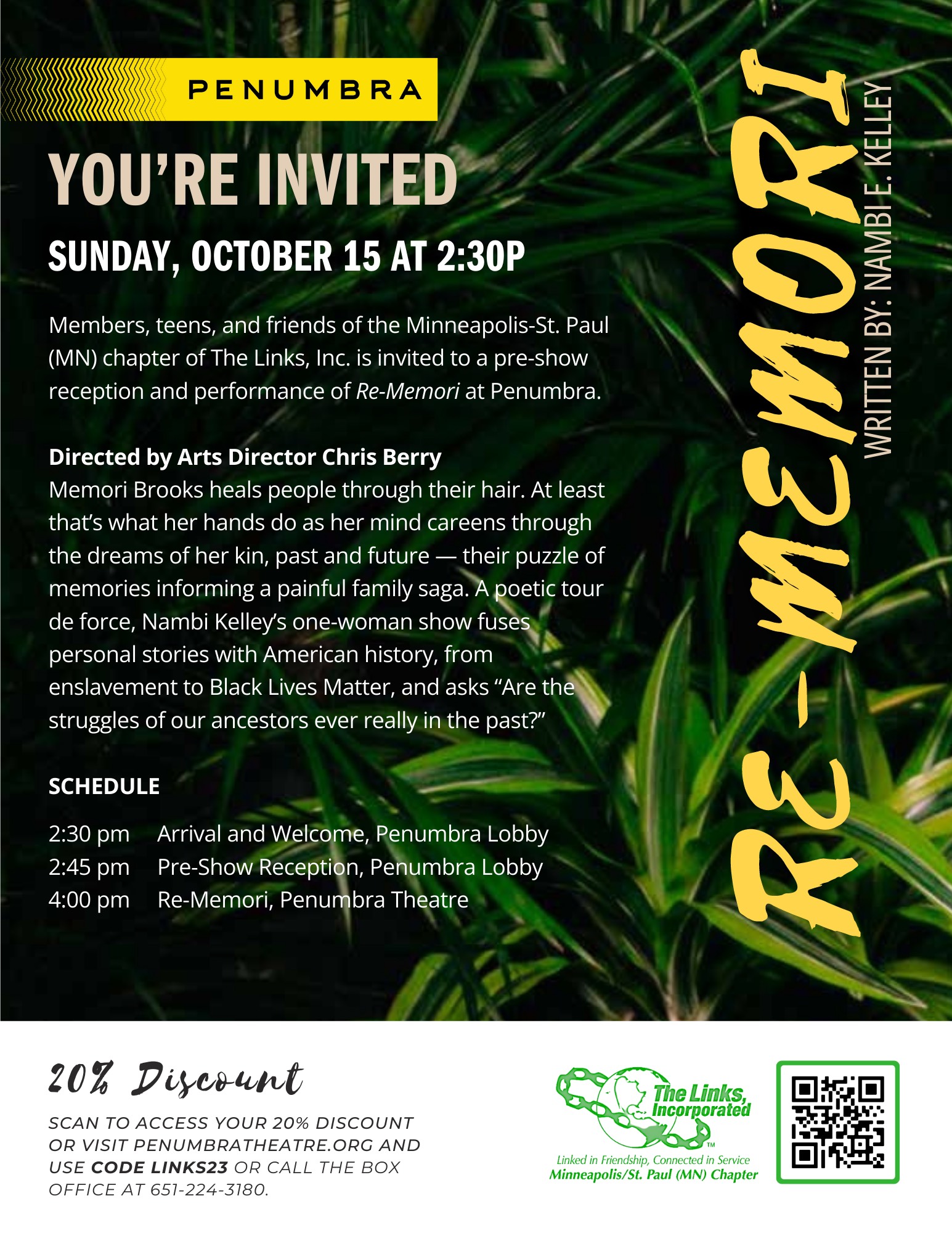 Members, teens, and friends of the Minneapolis-St. Paul (MN) chapter of The Links, Inc. is invited to a pre-show reception and performance of Re-Memori at Penumbra.
Directed by Arts Director Chris Berry
Memori Brooks heals people through their hair. At least that's what her hands do as her mind careens through the dreams of her kin, past and future – their puzzle of memories informing a painful family saga. A poetic tour de force, Nambi Kelley's one-woman show fuses personal stories with American history, from enslavement to Black Lives Matter, and asks "Are the struggles of our ancestors ever really in the past?"
SCHEDULE
2:30 pm  Arrival and Welcome, Penumbra Lobby
2:45 pm  Pre-Show Reception, Penumbra Lobby
4:00 pm  Re-Memori, Penumbra Theatre
20% Discount
SCAN TO ACCESS YOUR 20% DISCOUNT OR VISIT PENUMBRATHEATRE.ORG AND USE CODE LINKS23 OR CALL THE BOX OFFICE AT 651-224-3180.